StoryVR
A VR app for listening to audiobooks and reading in immersive environments.
– 2019 –
with Luca Deriu (PlaySys, Italy), partnership with Milano Metropolitan City (Italy)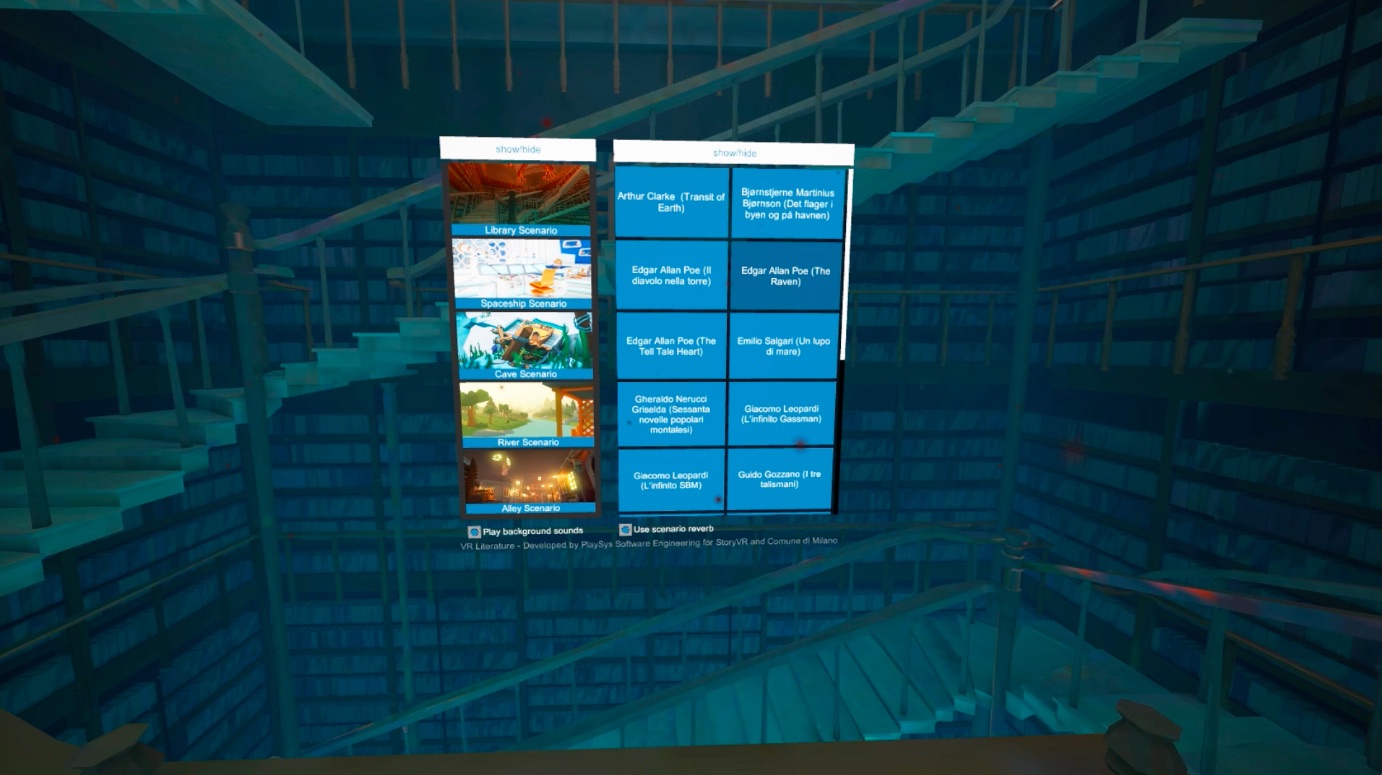 I conceptualised and designed the user experience of a virtual reality app for listening to audiobooks while immersed in an environment that enhances narrative absorption. I directed the creation of five different VR spaces and selected the short stories and poems to be included in the version released in public libraries and a prison.
Concept, user experience design, content curation
Outputs
Exhibited at the UNESCO Creative Cities meeting, Literature pavilion (Fabriano, Italy). Demo: https://youtu.be/VhZvV4n-oJM
Permanently available in Milan public libraries and in a prison (Italy).
Pianzola, Federico, and Luca Deriu. 2021. "StoryVR: A Virtual Reality App for Enhancing Reading". Methodologies and Intelligent Systems for Technology Enhanced Learning, 10th International Conference. Workshops. Edited by Zuzana Kubincová, Loreto Lancia, Elvira Popescu, Minoru Nakayama, Vittorio Scarano, and Ana B. Gil. Cham: Springer. 281–288